Events Calendar

Dates for your Diary
Christmas Holiday Pony Days
Christmas Pony Day on
Thursday 24th December
Wednesday 30th December
10:30 to 3:30
£45 payable on booking.
Christmas Opening Times:
24th December - Christmas Pony Day
25th December - Closed
26th December - Closed
27th December - as a normal Saturday. Please
remember to change bookings if not suitable.
30th December - Pony Day
1st January - Normal Saturday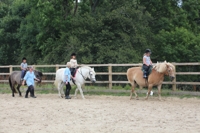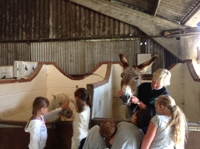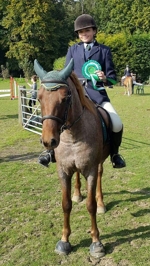 ​Welcome
Beechwood is situated in the beautiful Surrey Hills in the North Downs; an area of outstanding natural beauty.
We have our own farmland and woodland available to ride on and also extensive woodland bridleways allowing our riders plenty of off-road hacking. We have two international size all-weather menages, a grass school, a large jumping paddock with a full set of showjumps, a working equitation course, cross-country jumps and an indoor school.
All the horses and ponies used in the school have been chosen carefully for their suitable temperament and are trained to complement Beechwood's philosophy of teaching classical equitation where, above all else, we are hoping to achieve a happy, harmonious relationship between horse and rider resulting in every rider reaching their own personal goal at whatever level that may be.

Please browse our site and don't hesitate to get in contact for further information on any of our services.
News
Well, we had our last Pony Day of the summer holidays on Wednesday 2nd September. The weather was kind and the children all enjoyed their riding and quizzes, etc. They also had a chance to ride bareback and this activity was well received! We hope they have benefitted from having 'hands on" experience with the ponies and horses and look forward to seeing them again at half term.

Lucy has been long reining Eeyore the donkey and he is enjoying doing something different. The Minis - Hurricane and Spitfire - were groomed within an inch of their lives on pony days and also took pleasure in teaching the children how to lead. Spitfire was determined to show off his party trick every time he passed the mounting block, stopping and putting his front hooves on the step.

Emperor is doing very well as can be seen from the results of our Fun Day below. He won the dressage! Well done Emperor!

Despite the dismal weather forecast we were treated to a beautiful sunny day for our last Fun Day of 2015 on Sunday 13th September.

All competitors had a good time and the horses made it quite clear that they love the challenge of a competition. Mozart and Bailey won the jumping class and Emperor and Luisa won the Walk & Trot dressage. Emperor was particularly proud of himself as it was his first attempt at a dressage test. Chance and Hannah were having a fabulous time in the 7 barrels jumping and it was nice to see that Chance hadn't forgotten how to jump.

Results were as follows:

Walk and Trot: 1st Luisa & Emperor, 2nd Lucy & Darcy, 3rd Emily & Princess
Prelim Dressage: 1st Matthew & Biro, 2nd Luisa & Hamish, 3rd Emily & Princess
Jumping Class: 1st Bailey & Mozart, Joint 2nd Matthew & Biro and Luisa & Hamish
Chase me Charlie: 1st Bailey & Mozart, 2nd Hannah & Chance, 3rd Lucy & Dylan
7 Barrells: 1st Matthew & Biro


We have a new viewing platform for the indoor school and this will benefit all spectators, especially when the weather is bad.


Watch this space for further news.



As from 1st January 2015, following recommendations from the BHS and ABRS and in line with other establishments' policies, all adult rides (lessons and hacks) must be booked in advance and paid for at time of booking. By booking, you accept our cancellation policy which requires a minimum of 24 hours' notice for week days and 48 hours for weekend bookings.

Please note that we are unable to take bookings or cancellations by e-mail. Please phone the yard to book or cancel.

Your understanding of the above is greatly appreciated.


Photo Gallery